A Foot Soldier in the Foreclosure Wars – Matt Weidner, A Mandelman Matters Podcast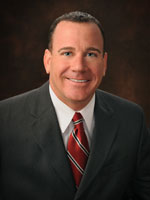 Florida foreclosure defense attorney and controversial blogger, Matt Weidner is in the trenches fighting for the rights of homeowners almost every single day. Trained in large part by April Charney, and practicing in Florida, the major leagues of the foreclosure crisis, Matt has become one of the best known foreclosure fighters in the country, not only because of his work, but also because of his controversial blog, MattWeidnerLaw.com.
To describe Matt as "passionate" would be the understatement of the decade. Â Outspoken doesn't quite do him justice either. Â He knows in his heart that what's happening to homeowners at the hands of the banksters today is wrong, but he also knows it's bad for everyone… the homeowner, the community, the state, the nation and even the world, and he's dedicated his practice to helping homeowners stand up to the TBTF banks.
He's even been talking about running for congress… and if he does, I'm certainly going to do whatever I can to help him get elected.  We very much need people like Matt serving in government, so I hope he runs, if not this year then certainly in the future.
I wanted to have Matt on a podcast so both homeowners and other lawyers would have an opportunity to hear his views on the crisis today, and specifically what he's seeing in the Florida courts. Â And sure enough, Matt did not disappoint… he's just one of those people who can't beat around the bush.
So, there's no reason to delay any further, if you're not already familiar with Matt Weidner, here's your chance to hear from one of the most outspoken voices of the foreclosure crisis, and if you already know of Matt from reading his blog… then you'll love listening to him tell it like it is… on a Mandelman Matters Podcast.
Just turn up your speakers and click the PLAY button below…

Mandelman out.
Subscribe to Mandelman Matters