Attorneys: Foreclosure Defense at a Whole New Level – Max Gardner In-person or On video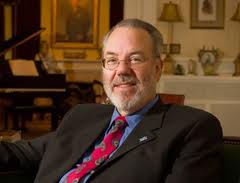 For attorneys representing homeowners at risk of foreclosure who are up against the largest banks and mortgage servicers in the country…
THREE WAYS TO TAKE ADVANTAGE OF MAX…
If you're an attorney representing homeowners at risk of foreclosure, you're up against some of the largest banks and mortgage servicers corporations in the world, and you practice in an area of law that is changing, quite literally, almost daily.  To succeed in this environment you need every advantage you can get, and without question, it's the Max Gardner advantage on which the top foreclosure defense and bankruptcy litigation attorneys in this country rely.
I've personally attended Max Gardner's Securitization and Bankruptcy Litigation Bootcamp at his 160-acre ranch in the western mountains of North Carolina, and quite frankly, I don't think there's a professional educational experience anywhere that could claim to be its rival.
Max basically gives attorneys his thirty-year law practice in a box with easy to follow assembly instructions and ongoing support.  And there's nothing theoretical about what Max teaches attorneys at his workshops and seminars.  In fact, I've seen more than one lawyer put the things they've learned into practice even before they've returned home, calling new instructions into their offices during a break.


1. Next month, Max is coming to New York City…
"What You Need to Know About the UCC for Foreclosure Defense"
WHEN: November 19th & 20th
WHERE: New York Law School, New York City
Max, along with his faculty of expert guest speakers, will be delivering a specially designed in-depth session laser focused on the topic of the UCC's impact on mortgage securitization… specifically tailored for New York state law.
Why is this topic so important?
You must attack the secured status of the Trustee of residential mortgage backed securitized trusts and you must challenge the mortgage servicer's standing to foreclose.  In order to make these types of challenges in court, you must have a thorough understanding of how securitization is supposed to work and then determine whether the proper procedures were followed for your client's mortgage.
To understand how securitization is supposed to work, you must have a thorough understanding of UCC Articles 3, 9 and 1-302. This session will present the most comprehensive look at the UCC and its impact on foreclosure defense.
In order for a residential mortgage to be properly securitized within a trust, the note needs to have been properly assigned by ALL parties to the transaction.  By now it should be clear to all involved that, in reality, this rarely occurred during the last decade.  Max refers to this as the "Alphabet Problem."
The Role of the UCC
If you are going to attack the secured status of the Trustee of residential mortgage backed securitized trusts, you must be fluent in "UCC" or as Max might say in the "ABC's".
Various Articles of the Uniform Commercial Code cover aspects of how a residential mortgage note in a securitized transaction should be transferred.  Max is of the opinion that a residential mortgage note is NOT a negotiable instrument under Article 3 of the UCC and that Pooling and Servicing Agreements actually constitute "otherwise agreed" mandatory methods of perfection as permitted by Article 1-302 of the UCC.
According to one of Max's recent articles…
"A review of all of the recent "standing" and "real party in interest" cases decided by the bankruptcy courts and the state courts in judicial foreclosure states all arise out of the inability of the mortgage servicer or the Trust to "prove up" an unbroken chain of "assignments and transfers" of the mortgage notes and the mortgages from the originators to the sponsors to the depositors to the trust and to the master document custodian for the trust.

As is likely stated in the PSA, however, the parties have represented and warranted that there is "a complete chain of endorsements from the originator to the last endorsee" for the note. And, the Master Document Custodian must file verified reports that it in fact holds such documents with all "intervening" documents that confirm true sales at each link in the chain."
If you're serious about winning the battle against foreclosure fraud for your clients don't miss this opportunity to learn from the some of the top legal minds in the country how to drill down into the details of securitization and the impact of the UCC… specifically adapted to New York state law.
Attendees in New York will learn about such topics as…
Fannie & Freddie's Securitization Model & Master Trust Agreements
The Ginnie Mae Securitization Model
Master Servicers, Primary Servicers, Back-Up Servicers, Default Servicers, Speciality Servicers and Sub-Servicers
The REMIC Tax Act of 1986 and REMIC Tax Opinions
Role of Pooling & Servicing Agreements & Section 1-302 of the UCC and PSA
New York and Delaware Trust Law
Custodians and the Custodial Guide & Agreements
The Mortgage Electronic Registration System – MERS as Original Mortgage , MERS as Assignee, the Agency Theory of MERS, MERS and Delaware Corporate Law
What is a Negotiable Note Under Article 3 of the UCC?
Section 2.01 of the PSA and Non-Negotiability
Article 9 of the UCC and Mortgage Notes
Mortgage Loan Sale Agreements, Mortgage Schedules as Defined by the PSA and the Mortgage Custodial File as Required by the PSA
And there's much more on the agenda, so that's only the beginning of what will make this event immediately invaluable to your practice.  Now, take a look at from whom you'll be learning…
Speakers at the New York City seminar include:
Judge Arthur Schack – New York Supreme Court Justice who has gained notoriety for taking the unusual stance "If you are going to take away someone's house, everything should be legal and correct."
Hon. Samuel L. Bufford – a former United States Bankruptcy Judge in the Central District of California, where he served for twenty-five years and presided over nearly 100,000 cases. Widely regarded as one of the foremost scholars of U.S. and comparative insolvency law, his teaching interests include bankruptcy, international and comparative insolvency law, commercial transactions, and international business transactions."
Tara Twomey – Of Counsel to the National Consumer Law Center and the Amicus Project Director for the National Association of Consumer Bankruptcy Attorneys. She is currently a Lecturer in Law at Stanford, and has previously lectured at Harvard and Boston College Law Schools.
Thomas Cox – The attorney responsible for setting off the temporary freeze against foreclosures.
Richard Shepherd – Former Vice-President and General Counsel for Saxon Mortgage (now Morgan Stanley)
Margery Golant – Former Assistant General Counsel at Ocwen Financial Corporation and Department Manager of a major plaintiff's foreclosure firm
Jay Patterson – A leading Certified Fraud Examiner and Forensic Accountant.
If you're serious about foreclosure defense, you can't afford to miss it.
The cost to attend is only $1999.
Past attendees of  a Max Gardner training seminar receive a $400 discount!

~~~

2. Did You Miss Max in Las Vegas Last Year?
Operation Strike Back in Vegas… Now on Video!
To-date, Max Gardner has trained more than 800 attorneys to better represent homeowners against banks and mortgage servicers.  But, if you missed Max when he was in Las Vegas last year with Operation Strike Back, you don't have to miss out on the training.  You can still get that education by purchasing the event on video.  It's the next best thing to being there, at a fraction of the cost.
Max Gardner is nationally recognized as the most successful foreclosure defense and consumer bankruptcy attorney in the country.  For the past 30 years, Max's practice has represented the interests of consumers against banks, mortgage servicers, and creditors in general.
There's nothing like a professional education program led by Max Gardner.  Max gives attorneys real life experience… there's nothing theoretical about what Max teaches, in fact, you'll likely learn things that you'll put to work during one of the breaks by calling your office and giving new instructions.
A SPECIAL SESSION ON MORTGAGE SECURITIZATION & SERVICING
Forget Anti-Mortgage Modification Provisions of Chapter 13.
Forget HAMP Trial Mods.
Throw Out Mortgage Strips and Mortgage Straps!
The Future of Your Client's Mortgage Hangs on These HOT New Issues:
SECURITIZATION, PERFECTION & FOLLOWING THE MONEY
Do You Want to Secure a Sustainable Mortgage for Your Client?
Attack the secured status of the Trustee of Residential Mortgage backed securitized trusts; or
Attack what servicers have done with the Debtor's money.
Proven strategies directly from the attorney BusinessWeek called
"the go-to guy for consumer bankruptcy attorneys across the country."
LEARN PRACTICAL TOOLS THAT CAN:
Convert your client's mortgage to unsecured debt.
Wipe out hundreds or thousands of dollars in bogus fees/improperly accrued interest.
Keep the mortgage servicer's "evidence" from entering the record and get your evidence into the record.
Put cash in your clients' pockets and your own.
WE'LL SHOW YOU:
How to deconstruct an MSP life of loan transactional history and create a worksheet a judge can understand.
How to prove servicers wrong when they're "sticking to their story."
All you ever wanted to know about MERS (and how it helps you).
Who owns the Mortgage & Foreclosure Law Firms and the Structure, Organization and Chain of Command.
What you need to know about Authentication of Evidence Rules as Applied to Affidavits.
Roles of the US Trustee, Mortgage Servicers, Outsource Providers and Foreclosure/Bankruptcy Mills.
Who signs the documents and why this matters.
… and much, much more!
Max's all-star team of former mortgage industry professionals, forensic accountants, software consultants and others to help you understand what's really going on inside the mortgage industry and how to use it to your client's advantage.
Richard D. Shepherd – Former VP and General Counsel for Saxon Mortgage and Meritech Mortgage.
Kathleen Cully – Former Managing Director, General Counsel, ACA Capital Holdings Inc. & CIFG Group.
Walter Hackett – Longtime Mortgage Industry Insider. If the process has been computerized, Walter knows how, when, where and by whom.
Jay Patterson – Certified Fraud Examiner and Forensic Accountant, President of Full Disclosure, LLC.  A leading Forensic Accountant on Mortgage Servicing and Securitization more than 20 times by state and federal courts in mortgage servicing litigation.  A current Fannie- and Freddie-approved mortgage foreclosure and bankruptcy attorney.
Nick Wooten

– A Boot Camp grad who recently completed a trial where he presented unrebutted testimony of highly qualified experts that devastated the "typical" securitized trusts' arguments regarding chain of title. He'll give us all the juicy details that are still causing a buzz in the community.
A true "Woodward and Bernstein" follow the money approach to tell you where all the notes are buried and how to follow the document and money trails.
GET MAX ON VIDEO…
And take your practice to the Max…
Only $999.

~~~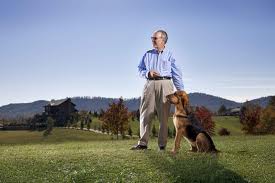 3. Four and a half days of intensive, incomparable education for lawyers.
Max Gardner's Bankruptcy Boot Camp
On Max's Ranch in Shelby, North Carolina
There are very few events in life that simply should not be missed under any circumstances.  In my opinion, for attorneys representing homeowners at rick of foreclosure,  this is unquestionably such an event.  Max Gardner is nationally recognized as the country's most successful consumer bankruptcy litigation and foreclosure attorney.  He's tried 102 jury trials and only lost two… but one of those he re-tried… and won.  He's very likely beaten more banks, mortgage servicers and general creditors than any lawyer in the nation.
Over 800 attorneys have made the pilgrimage back to Shelby, North Carolina to spend just shy of five very intense days at one of Max's Bankruptcy Litigation, or Securitization Bootcamps, held on Max's 160 acre ranch in the Western mountains of that beautiful state.  Classes at the ranch are held 12 hours a day, and when you're not learning the latest legal strategies for beating the banks, you're either eating (the food is spectacular), or sleeping (the accommodations are five star).
There's no professional education program like it anywhere in the country, Max basically gives attorneys his thirty-year law practice in a box with easy assembly instructions and ongoing support.  And there's nothing theoretical about what Max teaches, in fact, you'll likely learn things that you'll put to work during one of the breaks by calling your office and giving new instructions.

READ WHAT OTHERS HAD TO SAY ABOUT BOOT CAMP…
My time with Max changed the trajectory of my legal career.
– Nick Wooten
It was a once-in-a life-time learning experience.
– Eloise Guzman
I learned more in 5 days than I learned in the last 25 years. Truly an amazing experience. This will change your career and your life, as you know it.
– Paula M. Powers
As for THE BEST education for the practicing attorney…Let me tell you…hands down, its O. Max Gardner's Bankruptcy Boot Camp.
– Linda M. Tirelli
Click on the icon above to hear a podcast with Max Gardner.
If you're serious about successfully representing homeowners at risk of foreclosure against banks and mortgage servicers, then there's nowhere else to go… nothing even comes close to attending Max Gardner's Boot Camp.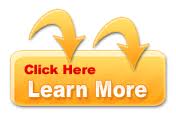 ~~~
A Note from Mandelman…
By the way… when you purchase any of Max's training products here, Max will donate 10% to Mandelman Matters, a California non-profit corporation by the way, and I'll be using those funds to cover production costs of the documentary on the foreclosure crisis currently in production.  So… if you're think of buying the Las Vegas Videos, or anything else that Max has to offer, please click and buy it here.  Thank you.