Finally 60 Minutes Shows It – But, it's not news… and it's late.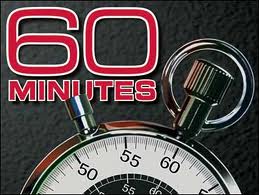 This video is bound to be found on just about every single foreclosure blog and Website in the country today.  It's last night's 60 Minutes episode and it documents the foreclosure crisis through interviews with the children whose lives have been torn apart by the policy decisions of Treasury Secretary Tim Geithner (Hank Paulson before him), along with HUD Secretary Donavan, and ultimately President Barack Obama and a whole cast of characters that are guilty of directly causing the suffering brought on by the foreclosure crisis by allowing it to continue as they bailed out Wall Street's bankers.
Just think about it… millions of children being evicted from homes while according to the latest Fannie Mae survey, 53% of Americans blame the borrowers for buying homes they couldn't afford… do you know how stupid that sounds?
I've written dozens of articles on this exact topic over the last two years, but I'll say what I've said before about what's happening every single day while our elected officials go about their daily routines: Children are crying, parents can't sleep… fathers are sitting up at night wondering if their life insurance policies will pay off after suicide.
Here's an article I wrote for last Christmas… Christmas of 2009… and if you haven't read it, I think you should, and I hope you do.
HO, HO, HOmeless… A Sobering View of the Crisis That's Affecting Us All
And her's another from last year… also worth reading, in my humble opinion.
We're on the Brink of a New Age of Rage
And here's one more… maybe a banker will read this one… you never know…
The Psychology and Politics of Foreclosure
Okay, so I'm not going to say any more about the 60 Minutes piece… I'm glad they finally ran something… I suppose it's better late than never, but it's hard for me not to scream.  It's been going on every day for the last three years… 60 Minutes didn't discover it.  Mandelman out.