The Orange County Bar Association's LAST DASH 2011! Mandelman, Greenfield & Bellicini – Continuing education for attorneys offering loan modifications has never been this good!
RE-POSTED, FOR YOUR CONVENIENCE…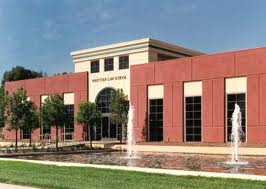 Whittier Law School, Costa Mesa, California
The Orange County Bar Association's 19th Annual Last Dash & Trade Show Continuing Legal Education Marathon is being held THIS COMING SATURDAY, January 15, 2011, and along with all the judges and lawyers that will be speaking, this year you'll also get me at my legal best… Martin Andelman of Mandelman Matters!
It's almost too exciting to bear, isn't it?  Will the Orange County Bar Association ever be the same?  No one knows for sure, and you'll have to attend to find out.  If you're an attorney interested in making Mortgage Loan Modifications a part of their practice, this is the one continuing education class you don't want to miss.
Julie Greenfield, who forgot more about compliance than everyone else in the state ever knew, but don't worry, she's trying to remember it all by January 15th.  Sam Bellicini, the Ethics and Bar Defense guru that's seen what goes wrong when something does, and will make sure that you're on the right path.  And, Martin Andelman of Mandelman Matters… who has spent more time talking to homeowners at risk of foreclosure than the law should allow will provide you with the tools and best practices to make your practice a smooth sailing success.
Together, the three of us won't let you down, that's probably why we're on right after lunch… Because no one is going to sleep through this session!  Miss it at your own peril… and don't say we didn't warn you.
#9A MORTGAGE LOAN MODIFICATIONS AND HAMP: NUTS AND BOLTS 1:15 PM – 2:15 PM
1.0   CLE 
Samuel C. Bellicini, Esq., Fishkin Slatter
Julia Leah Greenfield, Esq., Greenfield Law Offices; Martin Andelman, Mandelman Matters.
These three speakers will address updated Obama Administration HAMP Modification Guidelines and non-HAMP programs offered by Servicers to assist financially-distressed homeowners along with addressing the compliance issues for attorneys who want to handle Mortgage Loan Modifications as part of their practice… the RIGHT way.
Advance Registration Ends & Standard Registration Begins on:
January 06, 2011
Location:
Whittier Law School
3333 Harbor Boulevard
Costa Mesa, CA
Event Description:
Continuing Legal Education Marathon
Time:
7:30 AM – 5:00 PM
Registration Fees:
Prices vary depending on classes selected and membership status.
I can't wait to see you there!
Mandelman out.
~~~
Hey… why not take a minute and SUBSCRIBE to Mandelman Matters so you'll get it delivered to your email daily.  Don't worry, you don't have to read it, if you don't want to.  But you'll feel better when you do!