Florida AG Pam Bondi Presentation on Foreclosure Fraud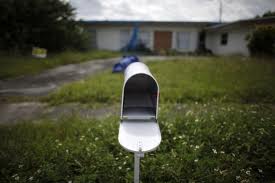 Florida Attorney General Pam Bondi has released this slide presentation of what she terms, "Unfair, deceptive and unconscionable acts in foreclosure cases."
The presentation touches on the banks' use of:
Robo-Signers
Fake Witnesses
Fake Notaries
Fake Documents
False Affidavits
Real life examples of the fraudulent documents are included, as is actual testimony that confirms the acts are part of "pattern and practice," and certainly not some sort of semi-isolated incidents.
And this, on the same day that reports claiming that the largest banks will soon settle with the state attorneys general investigating foreclosure fraud have appeared online and in the media. Assuming the reports are true, I find it shameful that 50 state AG's could possibly accept some sort of settlement after only a handful of weeks investigating. Â It is this sort of thing that reinforces the feeling among homeowners that the fix is in and the banks will be permitted to do as they see fit without repercussions.
If you want to see the fraud in one place, in a format and language that anyone can easily understand, this is your chance. Â It is not something that should be missed and if you have others in your life that still don't understand, I can't think of anything better to send them.
I know there are many people who look at this issue as being caused by borrowers unable to pay their mortgages, and regardless of whether that is true or an over-simplification, to view this presentation and condone with the banks have done and are doing every day, is to condone massive fraud on the part of our nation's largest financial institutions.
And forgetting the homeowners for a moment, if these financial institutions are capable of this type of fraud, how can we or others around the world ever trust them.
The bankers have made one thing clear… they are not deserving of anyone's trust, as they clearly will lie when it's convenient to do so. About that, there can be no question.
The homeowners, it's worth noting, may not have made some number of payments, but that doesn't mean just anyone is allowed to fake whatever it takes to foreclose on their homes.
View the presentation and decide for yourself… and hat tip to a great site, stopforeclosurefraud.com, for bringing it to my attention.
Mandelman out.