Securitization Workshop in Sacramento, December 11, 2010… for Attorneys & Other Interested Parties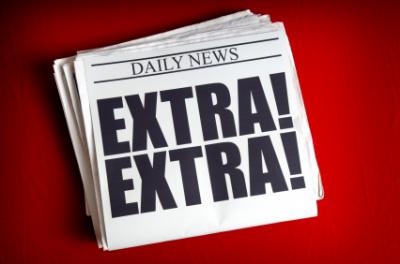 On December 11th, 2010, in Sacramento, California, DTC Systems, Inc. and Secure Document Research is holding a Securitization Workshop designed to help attorneys get quickly up-to-speed on the topic of mortgage securitization as related to the financial and resulting foreclosure crises that continue to hold our economy hostage.
But this promises not to be a intellectual exercise during which various experts will pontificate about their views on the issues from 30,000 feet, but rather it will focus on the securitization of residential mortgages that occurred between 2001 and 2009, in order to understand what is happening to increasing numbers of  homeowners today and what can be done to stem the rising tide of foreclosures.
This is a chance to learn what it could otherwise take months or even a year to learn… in a single day. Â I'm planning to attend, and I hope to see you there.
WHERE:
Holiday Inn
120 Grass Valley Highway
Auburn, CA 95603
REGISTRATION:

Pre-registration is required, to do so
or for more information  

CLICK HERE
.
The one day workshop is $497.
Payment may be made via PayPal to deals@dtc-systems.com.
Registration forms will be emailed after payment is complete.
~~~~~~
Specific Topics Covered to Include:
Mortgage Lending History and Securitization
Prospectus, Pooling and Servicing Agreement and the Trust Agreement
Endorsements and Assignments
Proprietary Currency, Appraisals and Ratings
Application of Law in Motion Practice
Obligee, Obligor, Advances and other Credit Enhancements
The Trust that Doesn't Exist
Q&A Session
Speakers at this event will include:
1. James Macklin
Owner of Secure Document Research providing Securitization Research and Analysis.  While working briefly within the securities industry, Mr Macklin has been focused on the study of economics and macro-economics for over fifteen years, gathering professional insight into Generally Accepted Accounting Principles, Financial Accounting Standards, business ethics, securitization and the effects of "Control Fraud"  (William Black, Professor; U.M.K.C.,) on market analysis.  Mr. Macklin is now committed to the education, en mass, of the legal industry as a tool for the protection of rights of the under-sophisticated investing and borrowing public at large.  James Macklin has over 5,000 hours of research into Securitization.
2. Daniel Edstrom
President of DTC Systems, Inc, having been in Information Technology for the last 18 years as a Systems Architect and Software Architect.  The transformation of complex business requirements to complex Wall Street Engineering was an easy one. Securitization Expert, Daniel Edstrom analyzes complex financial engineering securitization transactions as well as providing a failure analysis, with well over 4,000 hours of research into Securitization.  Besides working for his own company, Daniel is a Senior Securitization Analyst for Luminaq.
3. Holly Burgess
Holly Burgess, B.A. J.D., will be speaking on motion practice. Ms. Burgess is licensed in California and specializes in trial of complex litigation.  She has participated in the successful resolution of cases involving large corporations such as Shell Oil, Martin Marietta, and insurance companies, including Zurich and Commercial Union.  Ms. Burgess is currently representing homeowners against banks and mortgage servicers for fraud and wrongful foreclosure.
4. Neil Garfield
Neil F. Garfield, M.B.A., J.D., 61, is the winner of dozens of academic awards, a popular speaker, and author of technical treatises on law and economics. He has come out of retirement with a bang and financial institutions should take note. He knows them from the inside-out, who the deciders are, and how they arrived at a catastrophic scheme to defraud people, agencies, institutions and governments all over the world. Â For more information on Neil Garfield visit his website atwww.livinglies.wordpress.com
5. Jon B. Lindeman Jr.
NEW ENGLAND SCHOOL OF LAW, 1999 – JURIST DOCTORATE, FLORIDA INTERNATIONAL UNIVERSITY, 1996 – BACHELOR OF ARTS, POLITICAL SCIENCE, UNITED STATES NAVY, 1985-1993 – HONOURABLE DISCHARGE  ASSISTANT STATE ATTORNEY, 1999-2002 – MIAMI DADE STATE ATTORNEY'S OFFICE ADJUNCT PROFESSOR – LEGAL STUDIES PROGRAM, 2003-2005 – JONES COLLEGE ADMITTED: FLORIDA BAR, UNITED STATES DISTRICT COURT, SOUTHERN DISTRICT OF FLORIDA ASSOCIATIONS: AMERICAN BAR ASSOCIATION, DADE COUNTY BAR ASSOCIATION MIAMI SPRINGS HISTORICAL SOCIETY, 1994 AND 1995 – PRESIDENT MIAMI SPRINGS ENVIRONMENTAL BOARD, 1994  INTERNATIONAL WAR CRIMES TRIBUNAL – RWANDA, 1998