FTC Moves to Protect Homeowners With New MARS Rule – Regulates Loan Modifications Nationwide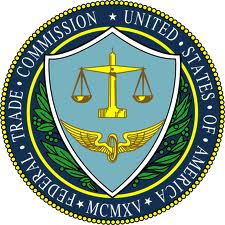 Formally, it's called Title 16 – Code of Federal Regulations, Part 322, for Mortgage Assistance Relief Services.  Informally, it's called MARS.  And for mortgage brokers engaged in helping homeowners obtain loan modifications, it's pretty much the end of the line… nationwide.
Attorneys, however, are largely exempted from the new rule.
The Final Rule therefore permits attorneys who provide MARS as part of their provision of legal services to collect advance fees if, in compliance with applicable state laws and licensing regulations, the attorney deposits such payments into a client trust account and draws on them as work is performed.
In fact, in California specifically, where there is already a state law governing advance fees, known as SB 94, lawyers will see very little change when the new FTC rule takes effect at the end of this calendar year.  The new rule allows lawyers to accept an advance fee, but mandates that the amounts be placed in the attorney's trust account and only withdrawn as earned, and that does represent a change, although I would think, not an insurmountable one.
The California State Bar has interpreted SB 94 to prohibit the use of trust accounts in conjunction with the acceptance of advance fees as related to providing loan modification services, and it doesn't appear that the FTC's new rule will do anything to preempt that interpretation.
Actually, it gets a bit complicated.  The FTC's new rule says the exemption to the rule for attorneys is subject to state laws, and the State Bar's interpretation of SB 94 is not actually a law, but with the penalty for non-compliance being a criminal matter, no one has tested the Bar's interpretation in a court of law.  So, for now… suffice it to say that attorneys will continue to practice in this area as they have been since SB 94 was signed into law on October 12, 2009.
As far as mortgage and real estate brokers in California are concerned, the new FTC rule just makes a bad situation much worse.  There aren't many real estate and mortgage professionals offering to assist consumers with loan modifications, as SB 94 made it illegal to accept payment for services until a loan modification has been obtained, or the homeowner is formally denied by the lender, I suppose, and that can mean not getting paid for an awful lot of work for up to and even beyond a year in some cases.
As you might imagine, that's a pretty effective deterrent to California's mortgage and real estate brokers being that business, but the new rule goes even further, and applies to all non-attorneys nationwide, prohibiting payment for services until the homeowner receives a written offer to modify his or her loan from the lender or servicer, and the homeowner ACCEPTS the deal.  Under the new rule, if the homeowner says "no thanks," the mortgage or real estate broker gets nothing.
I'm sorry, but it's kind of funny when you think about it.  Since no one in this country can predict what any of the banks are going to do tomorrow, let alone six months or a year from now, and when you consider the percentage of homeowners that are likely to be dissatisfied with the bank's offer and therefore say no in the end, and then factor in the percentage of homeowners who won't or can't pay the bill at the end of the process for whatever reason… the only way the business makes any sense is if you were to charge something like $100,000 for the modification and then be ready to file a law suit to collect, and perhaps… at best… end up with a lien on a property that is, by definition, seriously underwater.  Yeah baby… sign me up for that on Career Day.
In the summary to the Commission's Final Rule and Statement of Basis and Purpose, it states that it governs "the practices of for-profit companies that, in exchange for a fee, offer to work on behalf of consumers to help them obtain modifications to the terms of mortgage loans or to avoid foreclosure on those loans."
It also states that, among other things, the Final Rule:
Prohibits providers of such mortgage assistance relief services from making false or misleading claims;
Mandates that providers disclose certain information about these services;
Bars the collection of advance fees for these services;
Prohibits anyone from providing substantial assistance or support to another they know or consciously avoid knowing is engaged in a violation of the Rule;
And imposes recordkeeping and compliance requirements.
The FTC's Final Rule will go into effect on December 29, 2010, with the exception of § 322.5, which is the section that bars the collection of advance fees, or as described in the text of the new rule: Prohibition on Collection of Advance Fees and Related Disclosures.  That aspect of the Final Rule doesn't take effect until a month later on January 31, 2011.
I read the 180-page document three times… see what I go through… and as I read, I got the impression that the rationale behind the advance fee ban not becoming effective until a month after the rest of the rule takes effect is to provide companies with a little extra time to comply with the various requirements, such as the new disclosure and record keeping requirements.  Then towards the very end, I found this:
The Commission is providing MARS providers an additional month after the effective date of the other provisions of the Rule because compliance with the advance fee ban may entail substantial adjustments to many providers' operations.
This is hysterical, in terms of its real life impact, because I cannot imagine even a single non-attorney staying in business under the new rule.  As a result, the only impact of the extra month is likely to be an extra month for scammers to rip-off homeowners.  But I digress.
Look, I've met two of the key guys at the FTC related to this issue, Tom Pahl and Joel Winston.  In January of 2010, I was a speaker, alongside Tom Pahl of the FTC, on a panel at the American Bar Association's Conference on Consumer Financial Services.  And I've spoken with them on several occasions post-conference.  They're not bad guys.  They're trying to help prevent homeowners from being ripped off primarily by unscrupulous mortgage brokers whom, they would say, as a group have proven themselves to be oftentimes, shall we say, less-than-trustworthy.
They don't exactly have a rock solid grasp on exactly what's happening in real life in communities throughout this country, they don't get to see the "good guys" that are undeniably out there, and they don't have unlimited resources that can be directed at solving the problem.  Also, in my view anyway, they're probably a bit too influenced by the financial industry's influence peddlers… but nowadays, who in Washington D.C. isn't?
So, when faced with the problem of creating a rule to protect distressed homeowners from being ripped off, they did what they could do… stopped the ability for non-attorneys to get paid until the homeowner is happy and all warm and safe, tucked in bed.  It's a shame for the legitimate providers of loan modifications services who have without question helped many thousands of homeowners get loans modified.  But, at the end of the rule making process, the FTC accepted this loss in favor of protecting homeowners from the other kind of loss… getting scammed by someone who promises and then delivers nothing.
And, even though I hate to see the number of legitimate sources that homeowners have to turn to for help with loan modifications decrease, I hate the idea of desperate homeowners getting conned out of thousands of dollars even more.
At least the Final Rule does not apply retroactively, so the advance fee ban doesn't apply to contracts with homeowners executed prior to the effective date.  California's SB 94 was retroactive and it was a huge problem for many in the industry.
I couldn't find the penalty for noncompliance with the new rule anywhere in the 180-page document, so I called Julie Greenfield, who is both a close friend of mine, and a highly experienced mortgage banking compliance attorney who now represents homeowners seeking modification of loans.  In response, Julie sent me the following: "Under the FTC Act, violations of a final FTC Order can impose a civil liability of $11,000 per day."
That's $11,000 a day that you are found to be out of compliance with the new rule… that is to say that each day is considered a separate violation and carries its own $11,000 fine.  Out of compliance for a month… that'll be $330,000, thank you very much.
So, what else is in the 180 pages that describing the new Final Rule?
Well, let's see… one HUGE thing is that lead generation companies are pretty much cooked too.
Federal courts have held that providing knowing substantial assistance to others who engaged in unlawful conduct is an unfair practice.
And that means that if you provide leads to a company that you know or should know… or have consciously avoided knowing… is breaking the rule, you can be charged just like if you were breaking the rule yourself.  The rule speaks to this issue extensively, so I would think that it's clearly an area the FTC intends to enforce.
F.         Section 322.6: Substantial Assistance or Support

The proposed rule prohibited any person within the FTC's jurisdiction under the FTC Act from providing "substantial assistance or support" to any MARS provider if the person "knows or consciously avoids knowing that the provider is engaged in any act or practice that violates this rule."

Several commenters asserted that such a measure would prevent MARS providers from using "lead generators" or mortgage brokers to supply contact information for potential customers, thus making it more difficult for deceptive MARS providers to operate. For example, a consumer group explained that such a provision would be valuable because entities that assist and facilitate fraudulent MARS providers often receive a substantial portion of the funds obtained from consumers for mortgage assistance relief services.367

1. Substantial Assistance

Many MARS providers rely on, or work in conjunction with, other entities to advertise their services and operate their businesses. The Final Rule provision applies to substantial – i.e., more than casual or incidental – assistance or support that such entities provide to MARS providers.

Substantial assistance could include such critical support functions as lead generation, telemarketing and other marketing support, payment processing, back-end handling of consumer files, and customer referrals.  A common example of those who provide substantial assistance to MARS providers are so- called "lead generators."

Lead generators obtain the contact information of consumers, i.e. leads, who have indicated interest in MARS by visiting the lead generator's website in response to advertisements disseminated either by the lead generators themselves, or through a network of Internet advertisers.  Lead generators then sell the consumer information to MARS providers.

The Commission retains the "knows or consciously avoids knowing" standard in the Final Rule.

… the 'conscious avoidance' standard is intended to capture the situation where actual knowledge cannot be proven, but there are facts and evidence that support an inference of deliberate ignorance on the part of a person that [the wrongdoer] is engaged in an act or practice that violates [the Rule]."379

If those who provide substantial assistance or support to MARS providers receive or become aware of information that reasonably calls into question the legality of the MARS provider's practices, they will be liable if they continue to assist and support that provider.  In general, the determination of whether a person had the requisite knowledge will depend on a variety of factors such as the person's relationship to the MARS provider, the nature and extent of the person's degree of involvement in the operations of the MARS provider, and the nature of the provider's violations.

2. The Knowledge Standard

Under the proposed rule, those who provided substantial assistance to MARS providers would be liable if they knew or consciously avoided knowing that the providers were violating the rule.

Lead generators themselves often may also qualify as "mortgage assistance relief service providers" and thus be liable for primary violations of the Rule, because many of these entities "arrange for others to provide" MARS.  For example, if a lead generator disseminates advertisements containing misrepresentations to entice consumers to provide their contact information, and then passes that information on to another entity that will provide MARS, the lead generator would likely be in violation of § 322.3 of the Final Rule.

Additionally, advertising affiliate network companies may serve as intermediaries between advertisers and lead generator websites. Such companies also could be held liable if they knowingly provide substantial assistance to MARS providers who violate the Rule.
So, if you're in the business of generating leads for a company offering loan modification services, you'd better make sure they're not breaking the new rule, because just saying "I didn't know" is not going to get you very far in terms of a defense should the fit hit the shan.
And what else?
This may sound terrible, but one positive thing for those that provide loan modification services, I suppose, is that the FTC declined to place caps on amounts charged for services, saying:
… the Commission declines to set caps on the fees MARS providers can receive. While the FTC concludes that the collection of advance fees by MARS providers is an unfair act or practice, it has made no such determination about the amount of fees charged.  In general, the competitive market should establish the prices MARS providers charge,351 and the Commission's role is to remove obstacles to consumers making the informed choices that are necessary to a properly functioning market.
I know, some of you may be thinking that placing caps on fees would be a good thing, but I'm not at all sure about that.  The market is almost always much better at setting the costs of things, and if the caps didn't allow lawyers to provide the service, they wouldn't… and homeowners would be on their own… not a good thing.  Also, it costs more to do business in some states and less in others, so caps would have been difficult to establish correctly.
There's also a whole lot about how the FTC reached the conclusions they did… what the arguments were, for and against the various points, but I'm not going to bother going into all that mostly because I just don't see the point.  I mean, why should I bother describing the new record keeping requirements for non-attorneys when I can't envision any non-attorneys even being in the business after this coming New Years' Day.  And attorneys are exempted from those new record keeping requirements anyway.
What I will do is offer what I considered to be a few of the most important paragraphs from the 180-page document, and provide a link so you can read it for yourself, if you are so inclined.
So, here are some of the paragraphs you might want to read… and you'll find Title 16 – Code of Federal Regulations, Part 322, for Mortgage Assistance Relief Services in its entirety by clicking on that blue type.
And here are some of the highlights, or lowlights, as the case may be:
The Final Rule, however, requires that payment be contingent upon consumer acceptance of results the provider presents.337
# # #
As discussed in Section I.A, the Dodd-Frank Act will transfer rulemaking authority with respect to this Rule to a new Bureau of Consumer Financial Protection, effective as of the transfer date, Dodd-Frank Act, Pub. L. 111-203, 124 Stat. 1376, which is currently designated as July 21, 2011.
# # #
Regardless of how the result the provider delivers compares to what it promoted or promised at the time the consumer agreed to use its service, the provider still must secure a written agreement between the consumer and his or her lender or servicer accepting the results delivered before collecting any fees. The Commission has adopted an approach different from that in the proposed rule because it concludes that the new approach strikes a better balance between protecting consumers and ensuring that MARS providers can collect fees for beneficial results they achieve.
At the same time, the Final Rule permits providers to collect fees if they deliver results that, although different from what they promised to consumers, are ultimately acceptable to consumers. It avoids disputes over what the provider actually promised, and allows consumers to make the decision about whether the offered mortgage relief is satisfactory to them. It also ensures that the consumer receives a result that he or she determines to be beneficial – for example, a loan modification with a particular reduction in monthly payments338 or lasting a specific duration. This approach is similar to the one taken in the TSR's advance fee ban for debt relief services.339
# # #
The Commission warns that securing consumer acceptance to an offer will not immunize a provider from other violations of the Rule. Providers cannot misrepresent the results consumers will receive if they use MARS. For example, if a provider represents to a consumer that it will obtain a reduction in the amount of interest, principal balance, or monthly payments, but only obtains a forbearance agreement, then, regardless of whether the consumer accepts the forbearance agreement, that provider has made a misrepresentation in violation of § 322.3(b) of the Final Rule. In order to comply with § 322.3(b), the provider should qualify its claims sufficiently so that a reasonable consumer would understand that he or she may not receive a reduction in the amount of interest, principal balance, or monthly payments.
# # #
The Commission cautions that providers not attempt to evade the requirements of § 322.5(a) by entering a contract with consumers signed at the outset specifying the consumer's preapproval, for example, that any offer that involves a certain type of concession from the lender or servicer will be deemed acceptable. Moreover, the provider may not rely on authority obtained through a power of attorney at the time or before the time of contracting to execute an agreement incorporating the offer of mortgage relief from the lender or servicer on the consumer's behalf, because the Commission would not regard the consumer as having accepted the offer – as required under § 322.5(a). The Commission further cautions that providers not use deceptive or unfair practices to convince consumers to accept concessions to which they would not otherwise agree, as doing so may constitute a violation of § 322.5(a) and other provisions of the Rule, including § 322.3(b)(12).
# # #
Further, as described above, § 322.5(b) of the Final Rule requires providers to inform consumers: (a) that they do not have to pay any fees to the MARS provider unless and until they accept the result that the provider has delivered, and (b) the total amount in fees consumers will have to pay the provider if they accept that result.
Section 322.5(d) also specifies that in cases where the mortgage relief offer obtained from the lender or servicer is a trial loan modification, the notice from the lender or servicer that the provider must furnish to the consumer with the offer of mortgage assistance must include: (1) that the consumer may not qualify for a permanent modification, and (2) if the consumer does not qualify, the likely amount of the scheduled periodic payments that he will have to pay and any arrearages or fees that may accumulate.
Some commenters recommended that the proposed rule be changed to prohibit providers from collecting fees for obtaining a trial modification, because most consumers who receive trial modifications do not receive permanent modifications that would substantially reduce the amount they pay on their loans.340
The Commission has determined that, in light of the changes in the Final Rule, including the advance fee ban and related disclosures, such a prohibition is unnecessary. As noted above, § 322.5 will ensure that consumers are told that they are being offered a trial modification and ensure that they have the opportunity to reject the offer.
# # #
b.         Prohibition on Advance Fees for Piecemeal Services
As detailed above, NAAG and several other commenters strongly supported the proposed rule's prohibition on the practice of collecting advance fees for piecemeal services.342
The Commission agrees that without such a prohibition, many MARS providers would attempt to collect fees for discrete tasks that fall short of, and often may never lead to, the result promised. These individual tasks might include: conducting an initial consultation with the consumer; reviewing or auditing the consumer's mortgage loan documents; gathering financial or other information from the borrower; sending an application or other request to the lender or servicer; facilitating communications between the borrower and the lender or servicer; or responding on behalf of the consumer to requests from the lender or servicer. The record demonstrates that many MARS providers currently charge discrete fees for these types of tasks, in some instances to evade state advance fee bans.344
Section 322.5 of the Final Rule, although modified, still prohibits MARS providers from collecting fees for piecemeal services. Section 322.5(a) requires the provider to secure the consumer's written agreement to accepting the mortgage relief it has obtained; thus, providers will be unable to charge a fee for intermediate services unless and until the consumer accepts the result the MARS provider obtains from the consumer's lender or servicer.
# # #
b.         Use of Dedicated Accounts
In the NPRM, the Commission requested comment on whether, in the event the Rule bans advance fees, MARS providers should be allowed to request or require that consumers place any such fees in a dedicated bank account.352
The Final Rule does not permit MARS providers, other than attorneys, to request or require consumers to pay fees into any type of account prior to completing their services.353
The overwhelming weight of comments opposed allowing the use of such accounts, because, among other things, some unscrupulous MARS providers might misuse funds held in dedicated accounts, and permitting dedicated accounts would place undue burdens on consumers to recover money they paid into the accounts if providers do not deliver the results consumers finds acceptable.356
There is nothing in the record indicating that non-attorney MARS providers currently use dedicated accounts with any frequency to deposit advance fees or that an infrastructure to support such accounts exists. Without more information as to how MARS providers would use dedicated accounts and whether consumers would be adequately protected, and in light of widespread deceptive and unfair acts and practices by MARS providers, the Commission declines to permit providers to request or require that consumers place advance fees for MARS in such accounts.357
# # #
The Commission declines to include a right to cancel provision in the Final Rule. Under § 322.5 of the Final Rule, even if a consumer enters into an agreement to use a MARS provider in circumstances undermining his or her ability to make a well-informed decision, the consumer has no obligation to pay any money to the MARS provider until he or she accepts an offered result. The consumer is free to reject offers that he or she believes are unsatisfactory. If the consumer never accepts an offer, he or she is never obligated to pay the provider. Thus, a right to cancel would provide little additional benefit to consumers.363
# # #
FOR ATTORNEYS:
3.       The Attorney Exemption in the Final Rule
In the Final Rule, the Commission has broadened the attorney exemption. An attorney is exempt from the Rule, except the advance fee ban, if he or she: (1) provides MARS as part of the practice of law; (2) is licensed to practice law in the state where the client or the client's dwelling is located; and (3) complies with applicable state laws and regulations relating to the same general types of conduct the Rule addresses, namely, the competent and diligent provision of legal services, communication with clients, charging and receipt of fees, promotion of services, and not engaging in fraudulent or deceitful conduct. In addition, an attorney that meets these criteria is exempt from the advance fee ban if the attorney deposits any advance fees in a client trust account and complies with all state laws and licensing regulations relating to the use of those accounts. The attorney exemption in the Final Rule strikes a balance between allowing consumers to continue to have access to bona fide legal assistance,436 while at the same time preventing or deterring unfair or deceptive practices by attorneys.437
d.      Exemption from the Advance Fee Ban
The practices of attorneys who meet the conditions listed in 322.7(a) are entitled to a general exemption from the Final Rule. The one exception relates to the prohibition on advance fees. Under § 322.7(b) of the Final Rule, attorneys are exempt from the advance fee ban only if they: (1) meet all of the conditions required for the general exemption; (2) deposit any advance fees they receive into a client trust account; and (3) comply with all state laws and licensing regulations governing the use of such accounts.
Given the frequency with which attorneys, and those affiliated with attorneys, have engaged in unfair and deceptive practices in connection with MARS, the Commission believes that a blanket exemption from the advance fee ban for attorneys is unwarranted and would not adequately protect consumers. At the same time, the Commission is mindful of the possible adverse consequences from imposing unnecessary fee restrictions on attorneys that would reduce the availability of beneficial legal services. On balance, the Commission has concluded that a modified, broader attorney exemption with regard to the advance fee ban is appropriate.
The Final Rule therefore permits attorneys who provide MARS as part of their provision of legal services to collect advance fees if, in compliance with applicable state laws and licensing regulations, the attorney deposits such payments into a client trust account475 and draws on them as work is performed.
Unlike other MARS providers, attorneys commonly deposit advance fees in client trust accounts and, in some jurisdictions, are legally required to do so.476 State laws and licensing regulations strictly limit attorneys' use of funds in these accounts.477
For example, state laws and licensing regulations mandate that attorneys keep fees deposited in the client trust accounts separate from their own funds,478 only withdraw funds as fees are earned or expenses are incurred,479 maintain complete records as to transactions,480 notify clients of any withdrawals,481 and keep the client's funds separate from other clients' funds if a dispute as to ownership of the funds is pending.482
In some cases, attorneys also are prohibited from "front-loading" fees to expedite their withdrawal of funds from client trust accounts.483  In addition, as discussed above, in the event attorneys misappropriate funds, state court systems and bars can take, and have taken, disciplinary action, including license revocation. Finally, state bars typically maintain client- security funds, which are capitalized by licensing fees that attorneys pay, for the purpose of compensating injured clients.484
To qualify for the exemption from the requirements of the advance fee ban, the Commission concludes that attorneys not only must deposit advance fees in a client trust account, but also must comply with all state laws and licensing regulations governing their use of client trust accounts for these funds.485
The Rule does not restrict attorneys as to the type of fees they charge clients, including flat fees, contingency fees, or hourly fees, but requires that they withdraw their fees from the client trust accounts consistent with state laws and licensing regulations. These conditions are appropriate for ensuring that such attorneys do not collect and handle fees in a manner harmful to consumers. Attorneys who do not comply with all of these state requirements must comply with the advance fee ban in the Final Rule.486
# # #
B.         Recordkeeping Requirements
The Rule also imposes several recordkeeping requirements. Several commenters argued generally that the proposed recordkeeping requirements were burdensome, in particular for attorney providers.  To address those concerns, the Final Rule exempts attorney providers from the recordkeeping provision.
# # #
In other instances, the Rule requires MARS providers to create as well as retain documents demonstrating their compliance with specific Rule requirements. These include the requirement that providers document the following activities: (1) the mortgage relief obtained by the provider from the lender or servicer before seeking payment from a consumer; (2) monitoring of sales presentations by recording and testing of oral representations if they engage in the telemarketing of their services; (3) establishing a procedure for receiving and responding to consumer complaints; (4) ascertaining, in some instances, the number and nature of consumer complaints; and (5) taking corrective action if sales persons fail to comply with the Rule, including training and disciplining sales persons. To lessen the burden of providers who do not telemarket their services, the Commission streamlined the compliance requirements by limiting the need to record communications to providers who telemarket their services.
# # #
b.      Mortgage Refinancing Services
The proposed rule covered mortgage brokers who offer loan origination or refinancing services, but only if those services are represented, expressly or impliedly, to help consumers avoid delinquency or foreclosure. The Final Rule is unchanged on this point. Thus, the Final Rule does not cover mortgage brokers who offer services that are advertised or marketed for other purposes. To obtain a new loan or refinance an existing loan, consumers can work either with the lender directly or with a mortgage broker.
# # #
The End.
Mandelman out.
A VERY SPECIAL, LIMITED TIME OFFER…
If you do want a more detailed analysis of the new rule, authored by yours truly along with compliance attorney Julie Greenfield, we are offering… for a limited time… our Special Report and invitation-only Webinar at a cost of $250.
Just send an email to mandelman@mac.com and we'll be happy to send you our report, and invite you a special invitation only Webcast on the new rule's impact.  Payment can be made via Pay Pal or by check.  Our report and Webcast not only offers expert legal analysis of the FTC's rule, but also presents opportunities that remain for those who chose not to operate under the new rule.