Mandelman a Guest on Short Sale Power Hour!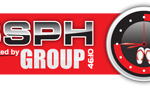 I like these guys a lot! Â They laugh at my jokes, and that's good enough for me these days… and they even bought lunch, so what's not to love?
Actually, Kevin Kauffman and Fred Weaver are the two guys behind and in front of the camera on Short Sale Power Hour, an Internet video show that airs every day online, 5 days a week. Â They're smart and funny and really do have a lot of courage to say what they're thinking, even when it's not popular with the almighty bankers… and that makes them my kind of people.
They came to my home town in Southern California, we had a little lunch, and then they pulled out the camera and said time to do a show. Â I hadn't even showered that day, just came down to have a burger, and talk about stuff… and next thing I knew, I was being interviewed by Fred Weaver, with Kevin running the camera that I'm sure they take everywhere they go.
Really fun… and inspiring. Â I'm thinking I'm going to be doing a lot more with these two. Â Say it loud and proud… Short Sale Power Hour!