A Hundred Thousand Homeowners – Voices of Hope & Change

The foreclosure  crisis MUST be stopped.  And it would have been months ago… if America's homeowners had a VOICE in Washington…
Next year is a very important election year.  NOW is the time for the VOICE of America's homeowners to be heard.
WHAT DO YOU THINK WOULD HAPPEN IF:
EVERY member of Congress…EVERY major newspaper, radio station and television news channel… The White House… EVERY major bank CEO's office… EVERY nonprofit housing agency… the Internet… EVERY Governor's desk… what if they ALL received a 22 minute DOCUMENTARY from America's homeowners that told the story of what's really happening in the neighborhoods of this country as the foreclosure crisis continues to grow and spread?
I'm not talking about some amateur home video here…
I'm talking about a broadcast quality program that opened with President Obama's speech last February introducing the Making Home Affordable program, and then showed the realities of today.  What it's really like to deal with banks.  The human tragedy that too many don't understand, because they can't see it… yet.
What do you think Congress would do in this… an election year?
Ignore it?  I think not.
What do you think would happen when millions of Americans who have lost their homes to foreclosure saw what had been accomplished by "A Hundred Thousand Homeowners"?  How many more would want to join the group… add to the VOICE.
There is no stronger or more outspoken advocate for homeowners in this country than Mandelman Matters and we want to help carry the VOICE of homeowners to the politicians on both sides of the aisle, to the bankers and mortgage servicers, to the media, and to the nation as a whole… through "A Hundred Thousand Homeowners – Voices of Hope & Change".

In addition to being available on the Internet, the documentary, will be distributed on DVD, wrapped in BRIGHT YELLOW "A Hundred Thousand Homeowners" packaging.  It will be IMPOSSIBLE TO IGNORE, the VOICE of homeowners will be heard.
SPECIFIC GOALS OF THE DOCUMENTARY:
A. We want Congress to act to strengthen the HAMP program by adding hard and fast rules under which banks MUST write down a mortgage.  The program is funded by tax dollars and is NOT WORKING on a voluntary basis. Here's how banks view loan modifications.
B. We want the Treasury Department or Congress to impose penalties on lenders and servicers who break the rules under HAMP.  Here's what a judge said about HAMP rules.
C. We want Congress to allow judges to modify mortgages in bankruptcy court, just like what President Obama spoke of in his speech introducing the program that would allow for judicial loan modifications.  The threat alone wold motivate banks to do it themselves. My article on the subject: WE NEED JUDGES TO MODIFY THE WAY BANKS BEHAVE.
D. We want HAMP to require principal reductions under appropriate circumstances.  It's not fair for banks to be able to foreclose on a home and then sell it to a new buyer for half the balance on the mortgage just to get it off of their books.  FDIC's SHEILA BAIR  AGREES: Read About What She Says Here.
E. Congress must remove incentives that banks have to foreclose. Read Diane Thompson's testimony in front of the senate.
We need everyone's help to make this happen, and it's far too important to be allowed to fail.  People ask me all the time how they can help.  Well, here's how.  Together we can be heard… together we will make a difference.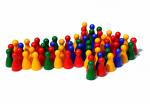 The Documentary: A Hundred Thousand Homeowners
A Hundred Thousand Homeowners will open with President Obama's speech introducing his Making Home Affordable program, which was to help millions, but has fallen far short of its goals.  It will include interviews with real homeowners… unscripted… as they share what they've been forced to endure trying to save, or losing their homes.

A Hundred Thousand Homeowners – A wake-up call in Washington.
It will send the very clear message that doing nothing is not an option… that favoring the banks over the American people, at a time like this, can only result in being voted out of office.   The VOICE of A Hundred Thousand Homeowners will echo through the halls of our Congress and into the Oval Office.

A Virtual March on Washington…
Everyone can join this virtual march on Washington but there is a cost to participate:
$1
That's "one dollar," just so everyone's clear about this.
By contributing one dollar, you're name will be listed as one of the 100,000 voices… or kept anonymous, if you'd prefer it that way.
By contributing $1.00, you'll be supporting something important… something that will be heard… something that will make a difference, because when politicians see that 100,000 people have taken the time to support something by sending in $1, they'll know that behind those 100,000 are many more who feel the same way.

Of course, you can decide to send more… you could send $5, or $10, or even $20 in support of the project.
BUT  PLEASE DON'T SEND $50 or $100.
Several homeowners have sent in $50 and $100 contributions.  And although we very much appreciate their support, we'd much prefer $1 and 99 other homeowners.  What we need to make it happen is just $1. from 100,000 people who want their VOICE to be heard.
Please take the time to send in your $1. today. Time is of the essence, and it's not easy to get 100,000 people to do anything.  So, please send your dollar today and most importantly help spread the word by asking others to do the same.  We plan to have the documentary program completed and distributed by Valentine's Day, but we can't do it without everyone's support.
You can send your dollar in one of three ways:
1. Via credit card and Pay Pal by clicking on the "Contribute to the Cause" button, which you'll find at the top right of the Mandelman Matters site.
Contribute to the Cause
2. Or you can mail your check or one dollar bill to:
A Hundred Thousand Homeowners
1472 Marelen Drive
Fullerton, CA 92835
# # #
Send us your video message about your bank and we'll post it on the new site: www.ahundredthousandhomeowners.com.
# # #
Performance Guarantee:
In the unlikely event that we do not receive enough support to complete and distribute the project, we will donate all excess proceeds to "Homes for Our Troops," a nonprofit charity that assists severely injured service men and women and their immediate families, supplying building materials and professional labor and coordinating the process of building new adapting existing homes with handicapped accessibility.