The Next HECM Power Training Session is May 31st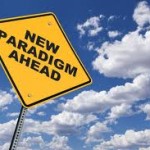 The next HECM Power Training day-long seminar is May 31st, so if you missed the last one here's your chance to catch up and increase your ability to market the HECM Program mortgages to trusted advisors, like financial planners, attorneys and CPAs.  I'm sure you'll find what's presented to extremely relevant and immediately actionable.  
As attendees from the last seminar said… "Outstanding," and "exceeded my expectations…," and, "it was unlike any other industry seminar I've  attended in the past… in a very good way."
The date for the next day-long training seminar is MAY 31st… and we'll be holding it at The Hotel Fullerton.  The cost to attend the day-long seminar is $1250, but if you register by May 24th… it's only $900.  You save $350!
Also, not only does it include a full breakfast, a three-course lunch and wine & cheese at end of day, but you'll also receive a binder with all the relevant materials, scripts and articles that you'll be able to use immediately in your marketing efforts… and ongoing field and online support through the rest of 2018.
In addition, attendees all become members of our Private Facebook Group page on which we'll continue to support the members' efforts by sharing information, posting new tools and holding ongoing discussions, et al.  And not only that, but once you've attended, we can even schedule actual presentations for you with financial advisors, various types of attorneys and CPAs, so you can put to work what you've learned.
Here are just a few of the other things you'll gain by attending…
• Exactly why the industry's efforts to target financial planners have failed… and why they can only continue to fail.
• You'll learn how to make effective presentations to trusted advisors, including financial advisors, attorneys and CPAs… I'm talking about presentations that lead to productive referral relationships.
• You'll learn not to give up on mortgage balances well over the HECM principal limits.  I'll show you why last year, one of our clients brought $37,000 to close… another brought $90,000 to close and one paid down their mortgage by $320,000 in order to qualify for their HECM.  (I'm betting that you would have walked away from all three.)
• You'll learn to work with a structured process, called Retirement Equity Planning.  And you'll learn to use the process in different situations that were all drawn from real life HECMs.
• Discover applications for the HECM that you haven't considered… applications that can unlock new and highly qualified audiences for the product.  And how to address the issues of cost… and how not to.
HUD's changes of last October have made the HECM harder to qualify for and the situation is likely to get worse before it gets better.  If you're doing what you've always done to market the HECM, you're going to find your numbers going down… going forward.
But, it doesn't have to be that way and after attending the training, you'll not only see and understand what I'm talking about, but you'll be able to implement what you've learned immediately… in fact, like those that attended last time, you'll notice the difference right away. 
(Several attendees reported that what they learned at the last HECM Power Training seminar made a big difference in how they approach HECMs the next day.  And everyone agreed that it was dramatically different… and far more valuable… than any industry seminar they've attended in the past.)
It is literally back-by-popular demand and SEATING IS LIMITED, SO TO RESERVE YOUR SEAT FOR HECM POWER TRAINING — MAY 31st… CLICK THE LINK BELOW and you can register online using a debit or credit card.
Or, you can send a check for $900 to:
Reverse Mortgage Intelligence Inc.
1472 Marelen Drive
Fullerton, CA 92835