Stopping Foreclosure in Missouri: Attorney Dale Wiley on a Mandelman Matters Podcast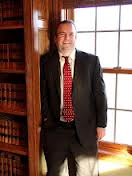 Missouri Attorney Dale Wiley had tried over a hundred civil and criminal cases before judges and juries, and served as President of the Missouri 39th Bar Association before forming Foreclosure Law LLC in 2010, and dedicating his practice to helping to protect the rights of homeowners at risk of foreclosure.
He is the epitome of what we need a lot more of in this country right now… highly experienced, smart lawyers who see what's going on and find themselves compelled to join the fight to stop foreclosures whenever possible.  After you talk to him for a bit about the foreclosure crisis today, you come away thinking how great it would be to be able to clone him.
Dale Wiley graduated from the University of Missouri School of Law in 1998, and after graduation, he joined his father's firm, Wiley Law Office in Crane, Missouri where he practiced in the areas of criminal defense and personal injury.
(If you think about it, by moving into foreclosure defense his practice barely had to change… he's still dealing with criminals and injured people.)
Missouri has had three fairly recent, and fairly well-publicized decisions by state courts related to foreclosure, Bellistri, Box and Tucker.  If you're a homeowner in Missouri today, you need to know what each of these decisions say… and what they really mean to saving a home from foreclosure, which is perfect because Dale's here to tell you on this Mandelman Matters Podcast.
We're also going to talk about a company making headlines in Missouri and across the country… Doc X… likely the world record holder in document forgery, and a subsidiary of Lender Processing Services or LPS.
~~~ 
So, make sure your speakers are on, click PLAY below and get ready to get the latest and most accurate information possible on the foreclosure crisis in the State of Missouri… and more in JUST 30 MINUTES on this… A Mandelman Matters Podcast.
CLICK PLAY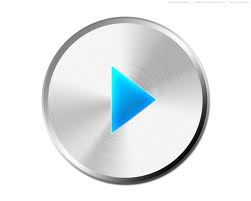 You can reach Dale at his office at 877-945-3952 
From Dale's Website… 
"A mortgage isn't a regular kind of loan – it represents the security and well-being of millions of people, adults and children, up and down the country – there are so many mistakes being made and so much undeserved heartache going on, that we believe it's time to educate people and stand up to the banks and the bullies."

Dale
In 2004, Dale was nominated for the Lon O. Hocker Award as the outstanding young trial lawyer in Missouri.  From 2006-2009, he served on the American Association for Justice's prestigious Press Committee, from 2004-2006 he was a member of the AAJ's New Lawyer Division Board of Directors, and in 2006, he was named chairman of the NLD Board of Governor's Committee.