The Better Business Bureau, the State Bar, Loan Mods & Lawyers in California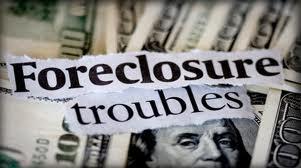 For going on three years now I've watched the State of California more so than any other engage in a debate over loan modifications and lawyers, the key questions being: do you need one, should you have one, are lawyers scamming homeowners, and most notably, since California's Senate Bill  94 ("SB 94") became law in October of 2009, when can a lawyer be paid when providing loan modification services.
Throughout this "debate," the Better Business Bureau has played a role by rating law firms offering loan modification services.  If the BBB says that someone is 'A' rated then presumably consumers are more likely to turn to that firm for assistance, and obviously, being rated 'F' tends to have the opposite effect.
Well, recently a law firm with which I've become very familiar over the last three years, CDA Law in Orange County, California, was rated 'F' by the BBB, and predictably, within a couple of weeks the firm started losing clients because of the rating.
Before I explain the background for what's going on here, I want to be clear about a few things:
I have no financial interest in CDA Law, nor am I being paid to write this.
I'm sure that I've referred at least 200 homeowners to CDA Law over the last few years, I don't keep track of the number, but it's in that range without question, and all I have to show for it are thank you notes.
CDA Law does not deserve to be rated 'F' by the BBB.  The BBB's 'F' rating is based on a politically motivated intentional misstatement of the law by certain individuals.
This past year I personally audited 400 randomly selected 2011 client files at CDA Law, so I know how they perform first hand.  Over almost four years, firm records show it obtained permanent loan modifications for more than 3,000 California homeowners.
I also want to be clear that I am not writing this to tell homeowners that in all cases they should retain CDA Law.  Every homeowner's situation, facts and goals are different, and the decision as to which law firm one should or shouldn't engage depends on the specifics involved.
What I am here to do is state unequivocally to homeowners that it is my considered opinion that the decision not to retain CDA Law should not be based on the firm's BBB's rating, because that rating is baseless and entirely inappropriate.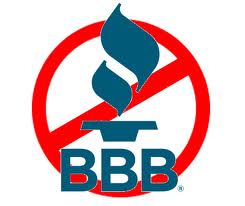 The fact is that upon learning of the BBB's 'F' rating of CDA Law, I offered to write this because I'm all but certain that some number of homeowners who decide to avoid CDA Law because of its BBB rating will end up getting scammed and homes will be lost to foreclosure as a result.
And, at this point in the foreclosure crisis, the fact that I can say that about the chances of a homeowner getting ripped off by a scammer, or wrongfully made homeless by a servicer, is both an unthinkable tragedy and a shameful testament to the failure of our state and federal regulators to protect homeowners from predatory servicers and unscrupulous operators of various foreclosure avoidance schemes.
Okay, so why is CDA Law rated 'F' by the BBB?
To understand where we stand today in California as related to lawyers and loan modifications, you have to understand a few things about how it all started back in 2009, when we went through a phase where we were told by banks, government agencies and the mainstream media that everyone involved in loan modifications was a "scammer."
According to a knowledgeable insider who worked at the California State Bar Association at the time, the State Bar had no history of lawyers committing acts of misconduct related to loan modifications until the very end of 2008 when complaints started to trickle in, and then in 2009, inundate the Bar with 800-900 a month.  No one knew what was going on back then.  I'm sure just seeing the raw numbers of complaints was shocking, never mind what was being said.
California is the only state with a State Bar that is both a trade association and regulatory agency.  Technically, the Bar reports to the state's Supreme Court, but at the same time the Governor can prevent the Bar from collecting its dues, and as a result the state legislature is known to put pressure on the Bar as well.
Most often, over the last 25 years, that pressure has come in the form of criticism that the Bar is not vigilant enough when it comes to prosecuting lawyers for misconduct.
By Spring of 2009, a joint task force was being set up to go after these "scammers" who were taking advantage of distressed homeowners.  Included would be the Office of the Attorney General, the state's Department of Real Estate, the FTC… and of course, the State Bar.
Then State Bar president Howard Miller saw the task force as an opportunity to show politicians in Sacramento that the Bar was ready to get tough on crime, on behalf of the defenseless victims of the foreclosure crisis.
So, during summer of that year, Howard Miller, made the following statement to the press…
"At least hundreds and perhaps thousands of California lawyers who have been victimizing those who are already victims at the most vulnerable point in their lives… every one of those lawyers will be subject to discipline and some will go to jail."
How many of the scammers were lawyers?  No one had any idea, in fact the State Bar hadn't even had time to read the vast majority of the complaints, but there was no question that there were many charging up-front fees and claiming to be able to get loans modified, and with increasing and alarming frequency, they were definitely ripping off homeowners.
Back then, I think every major bank played messages to those waiting on hold that said: "You don't need a lawyer, call (insert bank name) for assistance with a loan modification."  And both the state and federal government's positions were almost identical: "You don't need a lawyer, call your bank or a HUD counselor for assistance with a loan modification."
To anyone watching, one thing was very clear: Neither the banks nor our government wanted homeowners to retain lawyers to help them save their homes from foreclosure.
That the banks took this position wasn't surprising.  Obviously, it would be easier to deal with a homeowner than a homeowner's attorney.  And attorneys in the mix would mean the threat of litigation, which would be both costly and time consuming for banks to defend.  And as to why, in 2009, those in our government also assumed an anti-lawyer stance related to lawyers and loan modifications, to me the answer was the obvious one… they went along with the banks.
Miller's statement always seemed to be a preposterous one to me, and I wrote about it at the time, saying that I found it impossible to accept that there were "hundreds if not thousands" of lawyers scamming homeowners in California or anywhere else for that matter.
Were there some?  Of course there were some.
California is a state of enormous size; over 37 million residents, roughly 7 million homeowners and more than 235,000 licensed attorneys, according to the California State Bar Association.  There are "some" of just about anything you can think of here.  I'd bet money that in California today there are "some" wearing tin foil so that the space ships can't see them.  But were there ever "hundreds if not thousands" of lawyers scamming homeowners having to do with loan modifications?  Not a chance.
By 2010 it was becoming increasingly obvious that that what the Bar's president had told the press about "hundreds if not thousands of lawyers" scamming homeowners was in fact false.
Just consider that as of May 12, 2012, and this is according to the State Bar Press Office, since February of 2009, more than three years after Mr. Miller voiced those inflammatory allegations:
Since 2009, only

18

attorneys in California have been disbarred related to providing loan modification services. 
The State Bar has "pursued disciplinary charges related to loan modification services involving about 153 attorneys."
Of those, only 69 have been disciplined in some way, which includes anything from being required to attend an ethics class to a temporary suspension.
In California, a state with over 235,000 licensed attorneys, the disbarment of 18 lawyers is hardly to be considered pandemic.  And it's a far cry from Miller's "hundreds if not thousands," to be sure.
There simply never were hundreds much less thousands of lawyers scamming homeowners in California.
The Banking Committees Get in On the Act…
Other politicians were fast to get in on the consumer protection act as well.
Senator Ron Calderon and Assembly Representative Pedro Nava, each the chairs of their respective banking committees, were both quick to sponsor bills claiming to protect homeowners from the proliferation of loan modification scammers.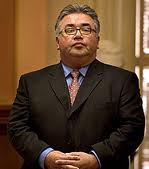 Ex-Mortgage Banker, Sen. Ron S. Calderon
Chaired Senate Banking Committee, Sponsor of SB 94 
Senator Calderon's bill, known as SB 94, was the one signed into law on October 12, 2009, with the Mortgage Bankers Association, the California State Bar Association and the California Department of Real Estate all listed among the supporters of the bill.
SB 94 was written to apply to both lawyers and Department of Real Estate ("DRE") licensees.  The language pertaining to lawyers is found in the California Civil Code, and the language pertaining to DRE licensees is in the California Business & Professions Code.
The scams, in all cases, involved homeowners being required to pay an up-front or advance fee, so SB 94 focused on making it illegal to charge an advance fee related to providing loan modification services.  So, whether we're talking about a licensed attorney or DRE licensee, the operative language is identical.  Neither is permitted to…
"…claim, demand, charge, collect, or receive any compensation until after the person has fully performed each and every service the person contracted to perform or represented that he or she would perform." 
But, as it pertained to DRE licensees, however, SB 94 went a step further by modifying language contained in Business & Professions ("B&P") Code Section 10026 to prevent DRE licensees from breaking up loan modification services or fees into component parts as shown below in bold:
DIVISION 4.  REAL ESTATE

    PART 1.  LICENSING OF PERSONS

     CHAPTER 1.  GENERAL PROVISIONS …………………………. 10000-10035

10026.  (a) The term "advance fee," as used in this part, is a fee, regardless of the form, that is claimed, demanded, charged, received, or collected by a licensee for services requiring a license, or for a listing, as that term is defined in Section 10027, before fully completing the service the licensee contracted to perform or represented would be performed. Neither an advance fee nor the services to be performed shall be separated or divided into components for the purpose of avoiding the application of this division.
As a result, a DRE licensee can only view a loan modification as a single service, and therefore only be paid after that one service has been provided, which would be when the homeowner is either approved or denied for a loan modification… the very end of the process.
However, there is no language in SB 94 that prohibits lawyers from breaking up loan modification services and/or fees into parts, as there is for DRE licensees.
Therefore, while SB 94 precludes lawyers from charging advance fees, the law does allow lawyers providing loan modification services to be paid for a specific set of contracted services upon their completion, regardless of whether at the beginning, middle or end of the loan modification process.
The legal profession refers to this as the "unbundling" of services.
Even though literally hundreds of lawyers from all over California contacted the State Bar to ask about the unbundling of services into separate contractual agreements under SB 94, with compensation being received at the end of each contract, for more than two years, the State Bar remained quiet on the subject.
Of course, it didn't much matter what the banks or government entities had said in early 2009, many homeowners discovered very quickly that calling their bank directly, or a HUD counselor, did not result in their loans being modified… and on top of that, it was a maddening and even torturous experience.  It was becoming clearer every day that having a lawyer to help get your loan modified wasn't such a bad idea.
It seemed that the storm had passed.
Enter: The Better Business Bureau
In 2010, the BBB reacted to the rhetoric by giving an 'F' rating to just about everyone providing loan modification services in California.
Frankly, I always found that policy to be disadvantageous to homeowners because it forced consumers to choose a firm from a basket of 'Fs,' and since clearly some deserved the low rating and others didn't, I reasoned that such a policy actually increased the potential for consumers to make a bad choice.
Having successfully completed more than 3,000 loan modifications for California homeowners over the last four years, not only is CDA Law not a scammer, but they'd certainly appear at or near the top of anyone's list of most effective firms modifying loans.
Eventually, the BBB apparently agreed, awarding CDA Law an 'A-' rating for a period of time.
And, yes… I am the authority on this issue. 
I want the reader to know that what I'm saying is not based on a cursory review of the subject matter.  My qualifications to make the statements I'm making about loan modifications and the foreclosure crisis in California at the very least equal anyone else's.  Although it was never my intention that this be the case, on the subject of the foreclosure crisis, I've become a leading expert, and I can't imagine anyone contesting that claim.
In point of fact, this past year I was accepted as an "expert witness" by the California State Bar Court and I provided expert testimony on loan modifications and the foreclosure crisis in an administrative hearing on behalf of an attorney in that court.
I started writing about the foreclosure crisis in 2008.  Since then I've written close to 700 articles on the political, economic, social and legal aspects of the financial and foreclosure crises.  To do that, as you might imagine, I've read essentially all of the most widely known articles, reports, or studies that have been published nationwide.
Last year, when I stopped counting, I'd received more than 30,000 emails from homeowners all over the country.  I've personally interviewed close to 4,000 homeowners at risk of foreclosure along with hundreds of attorneys involved in representing such homeowners.
In 2010, I also conducted a qualitative study of homeowner complaints, which included reading 1200 letters written by homeowners who had either hired a lawyer, a mortgage broker, or no one at all to help them with their loan modification.
I was an invited speaker on the subject of loan modifications at the American Bar Association's Conference on Consumer Financial Services, appearing on a panel with Thomas Pahl, an Assistant Director in the FTC's Division of Financial Practices, and I was invited to speak on the crisis again, from the homeowner's perspective, at the 9th Circuit Judicial Conference in front of a few hundred federal court judges.
Additionally, I've been invited to speak at numerous homeowner meetings, and at a luncheon held by the Orange County Bar Association, for whom I also taught a CLE class for attorneys on loan modifications, alongside a compliance and mortgage banking attorney, and an ethics and bar defense attorney.

And I have not let up for what is now going on four years.  I continue to write my blog, Mandelman Matters, which is among the most widely read on the subject, and I continue to make my email and phone number available online, which means I get hundreds of calls and emails each month from homeowners at risk of foreclosure, and attorneys involved in foreclosure defense in almost all 50 states.
Lastly, I have no dog in this race, as they say.  I've never been in the mortgage or real estate industries, never been paid a nickel by a homeowner, nor for referring anyone anywhere.  I'm not personally at risk of foreclosure… today, anyway… and I have no direct financial incentive to say anything specific about the crisis or about CDA Law.
Now back to the BBB…
This past fall, members of the state legislature told the State Bar that they needed to clean up the back log of disciplinary cases, and once again, politics appears to have played a role in the Bar's use of inflammatory rhetoric and behavior.
Suzan Anderson, Supervisor of the State Bar's Special Team on Loan Modification Fraud, while speaking at the State Bar's Annual Meeting last September, announced that the Bar would now be taking the position that lawyers helping clients with loan modifications would not be permitted to unbundle services related to loan modifications.
Ms. Anderson said that it was now the position of the California State Bar that lawyers working on obtaining loan modifications on behalf of their clients could not be paid until the end of the loan modification process, even though no such language is found in the statute. Not only that, but a disclaimer at the bottom of her presentation's front page stated that this was not the official position of the State Bar, so once again the Bar wasn't willing to make it a policy.
Following the State Bar's annual meeting, prosecutors at the Bar began using the threat of SB 94 to get attorneys who were offering loan modification services to accept some sort of disciplinary action for unbundling their services.  These attorneys were only accepting payment for services upon the completion of contracted services, and they therefore were complying with both the language contained in SB 94 and the bill's legislative intent, according to its drafter.  None that I knew personally ever charged advance fees.
The State Bar has provided no basis for their new opinion, nor have they allowed the issue to be argued in front of a judge.  Maybe the basis is their misreading of the statute.  Maybe it's because the banking lobby has pressured the state legislature to do everything possible to stop homeowners from hiring lawyers to help them get their loans modified.
Or, maybe it's just a feeling they have… I really don't care.  The Bar's made up of lawyers and they've had almost three years to figure it out, so unless they're remedial readers, I'm done giving them a free pass.
Never mind for a moment what the law says, the fact is that lawyers could not offer to help homeowners with loan modifications if they couldn't be paid until the end of the process, and the reason should be very easy to understand.
Homeowners applying for a loan modification… by definition… are experiencing a significant financial hardship and as a result, many end up filing bankruptcy at some point in the process.
That means if a lawyer were not paid along the way as services were completed, then he or she would often work for six months or a year to get a loan modified… and then, upon advising the client to file bankruptcy… have his or her bill for services placed into the bankruptcy as unsecured debt to be discharged.  The lawyer would never be able to receive payment for what could easily be months of time spent working on getting the loan modified.
It's an unresolvable conflict.  Work all year.  Advise your client to file bankruptcy.  And then tear up your bill for your year's work on the loan modification.  Do you know anyone that could or would work under such a condition?
The State Bar, if asked, says that they're not trying to prevent homeowners at risk of foreclosure from being able to hire lawyers to help them get their loans modified.  But, that statement strains credulity when their so-called interpretation sets up the type of conflict as is found with SB 94.
What the State Bar started doing last fall is clearly politically motivated and very wrong.  And at this point, the issue is going to have to be settled by the courts as there is already one lawsuit filed by an attorney against the State Bar over their interpretation of SB 94, and most assuredly others are going to be filed very soon.
By the way, it's interesting because as I mentioned, outside of threatening lawyers with charges of unbundling services under SB 94, the Bar has never actually brought such charges into court.  Instead, the State Bar only threatens attorneys with violations of SB 94, but then offers the lawyers some sort of deal to avoid have charges filed, and in all cases to-date the lawyers have taken the deal rather than take on the risk and expense of fighting the State Bar in court.
Once the lawyer accepts the discipline deal offered by the Bar, his name goes onto the Bar's regulatory scorecard that they can then show to whichever members of the state legislature are interested, as proof that they are cleaning up their backlog of cases and being tough on the lawyers they regulate.
But, let's be honest about this… we know which members of the state legislature we're talking about here, right?  Why, the members of the senate and/or assembly banking committees, of course.  Do I know that to be a fact?  No.  But, if anyone is feeling lucky, let me know and I'd be happy to see if we can't arrange a little wager.  Who else do you think it could be… telecommunications?  Agriculture?  Please…
It's really quite scandalous.
The California State Bar has been getting away with using attorneys that offer to help homeowners obtain loan modifications as their political piñata for far too long.  It's an example of a state agency abusing its power for political purposes and it must be stopped before its behavior causes any further harm to California homeowners.
Three years after SB 94 was signed into law, and its become abundantly clear that Miller's statements were made for political purposes, without any regard for the truth or consideration of the harm such statements could cause.
Miller was all too aware that the State Bar was under attack by some in the state legislature for not aggressively disciplining lawyers, and he saw what was going on related to loan modifications and the foreclosure crisis as a way to look like a tough regulator of the legal profession.
The BBB Strikes Again…
One of the ways the Bar has endeavored to made life difficult for lawyers offering to help homeowners obtain loan modifications is by telling the BBB about what I would call their incorrect and baseless interpretation of SB 94.
And if you're a lawyer helping homeowners with loan modifications, it's not at all unusual to wake up one morning to find your firm has been rated 'F' by the BBB.
Why?  Because you're unbundling loan modification services, of course.  Contracting to perform services A, B, C & D… and not being paid until those services have been completed to your client's satisfaction.  Just like the language in SB 94 says you can do.
And just so everyone knows… I'm far from alone in this view.  Most or all State Bar Defense and Ethics attorneys in California share my view, as do numerous legal scholars and literally hundreds of other licensed practicing California attorneys.
We've learned a lot since 2009, or at least we should have…
In 2009, when President Obama announced his Making Home Affordable plan, most people in this country believed it would work.  Obama was the smart president… the man of the people.
It hasn't worked though, at least nowhere near as he said it would, and we've also learned that he is as Wall Street friendly as they come… at least that's how he behaved during his first term.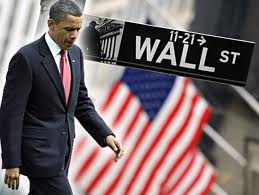 During the summer of 2009, when someone's loan didn't get modified, a lot of lawyers and others got the blame… many were even wrongly branded "scammers" as a result.  But, today we should all know what was actually going on, right?  It was the servicers that were at best giving homeowners the run-around and failing to modify loans as required under the president's program.
And as State Bar Deputy Trial Counsel Victoria Molloy said back in 2010…
"If an attorney is hired to assist in a loan modification, and they make good faith efforts, whether they're successful or not, presumably they've earned their fees."
We know that today, but we didn't know it then.  There were never "hundreds if not thousands" of lawyers scamming homeowners, that number was closer to 18.  The damage, however, was done, and many California homeowners who chose to go it alone lost their homes as a result.
Without question, that erroneous statement made by the Bar's president continues to cause significant harm to the legal profession and to the numerous licensed and ethical attorneys in California who want to help, or do offer to help homeowners get their loans restructured.
Beyond those egregious outcomes, the State Bar's lie has also caused irrevocable harm to California homeowners who have either not been able to find lawyers to represent them when seeking loan modifications, or have been too scared of being scammed by the fictitious thousands of illicit lawyers to try.
California has roughly two million homeowners either already in foreclosure or seriously delinquent, far more than any other state.  Whether the media wants to admit it or not, our state is literally drowning as a result of foreclosures, with our state's budget deficit now at $16 billion and potentially rising.
And there should be no question, in light of the recent National Mortgage Settlement, among many other factors, that mortgage servicers are quite capable of abusing the rights of homeowners seeking to modify loans.
With all of that being the case, it would seem obvious that what the State Bar continues to do to prevent the legal profession in California from helping homeowners modify their loans is unconscionable and must be stopped.
The BBB is just acting as a witless and willing accomplice in this plot to deprive homeowners of lawyers should they find themselves at risk of foreclosure.  They're certainly not protecting anyone by rating CDA Law 'F.'  In fact, they're only harming homeowners by doing that.
Over a four-year timeframe, and having helped over 3,000 homeowner get their loans modified, CDA Law has had only 15 total complaints with the BBB, as follows: 2009… 2, 2010… 7, 2011… 5 2012… just 1.  It's not an easy business, dealing with servicers and homeowners at risk of foreclosure.  Not everyone will be happy.
But, in CDA's case, complaints are under one-half of one percent, and every one has been answered… some of the complaints were made by homeowners who got their loans modified with CDA Law's help, but they didn't like the terms offered by their servicer.
At the same time, if you do visit the BBB's website, be sure to check out the TrustLink positive comments made by 243 of CDA's very satisfied clients who are still in their homes because of the work done by the attorneys and support staff at CDA Law.
And, by the way… SB 94 has not stopped scammers in California… they are as plentiful as they ever were.  Throw a dart at Google's front page after searching for loan modification or anything close and I can all but assure you of getting robbed.
And the State Bar knows what I'm saying is true, because at the end of 2010, Suzan Anderson, Supervisor of the State Bar's Special Team on Loan Modification Fraud, speaking last December to David Streitfeld of The New York Times about SB 94 said the following: "I wish the law had worked."
Yeah, well don't we all.
I look forward to the day when this area of the law can no longer be muddied by mortgage banking industry lobbyists and the politically motivated opinions of members of banking committees.
California is the only state having this debate, by the way.  The other 49 states figured things out ages ago, if they ever had the debate in the first place, and the FTC's MARS rule, which allows lawyers to accept retainers into their trust account, receiving amounts as earned.
Soon enough, the courts will rule.  I have no doubt that California's courts will uphold the rule of law, and not succumb to the wishes of the banking elite.
Banks have lawyers that help them, and should I ever find myself at risk of losing my own home to foreclosure, I want to be able to hire a lawyer to sit on my side of the table as well.  I don't need the State Bar or the state legislature "protecting" me from scammers, imaginary or otherwise, if by doing so they are going to take away my absolute right to legal council.
Feel free to email me with questions or comments at mandelman@mac.com.
Martin Andelman
Mandelman Matters